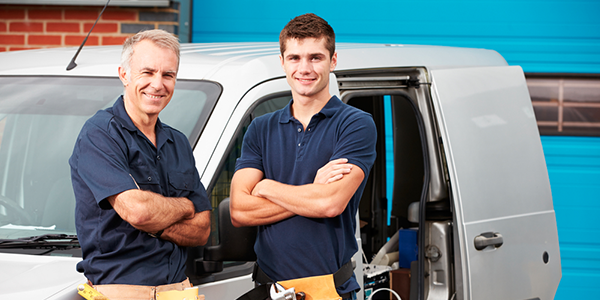 Family-owned businesses offer close working relationships, collaborative environments and out-of-the-box problem solving. But working with relatives isn't without its challenges. Here's a look at five family business problems and the simple solutions needed to solve them:
1. Personal disagreements.
Disputes in a family business don't always remain professional. If you disagree with a family member, share your opinion in a productive manner. An unbiased approach to disagreements will encourage problem solving and help keep company productivity on track.
Always highlight examples of a job well done. Focusing on the positive will encourage best-practice behaviors and inspire an upbeat attitude throughout the business. Positive reinforcement can even help avoid negative situations altogether.
2. Firing family.
Firing or parting ways with a family member can have a long-term, negative effect on your business. Before you bring family onboard, communicate your performance and conduct expectations. Consistent feedback and reporting will help you to identify potential problems or disagreements before they become an issue.
3. Informal agreements.
Keep all significant agreements in writing, especially those related to financial arrangements. Relying on handshakes or verbal contracts to settle deals can lead to misunderstandings and confusion later on. Also, written agreements help ensure that your products and company standards remain consistent.
4. Not selecting a leader.
Unclear leadership will reduce your company's productivity. Nominating a decision maker will help you execute on projects and outline future goals for the company. It's important to keep open channels of communication within the company after selecting a leader.
5. Lack of formality.
An informal working environment is great for flexibility and creative thinking. But it can result in unprofessional behavior — like sloppy work and tardiness. Establish concrete work standards to ensure you deliver a consistent product and appear professional to customers.
Stay Up to Date on Trends
Get the latest marketing & business tips in your inbox.