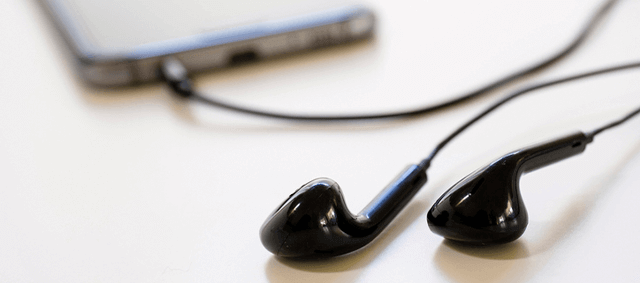 Looking for a little inspiration? Why not get it while you work? These five podcasts offer fresh business building and betterment ideas straight from industry experts. Listen in the truck, in the office or on the job site – safely! We've included a few links to recent episodes to help you get started!
1. Contractor Success M.A.P
Hosted by Randal DeHart, this podcast focuses on back-office support issues, answering contractor questions about cashflow, profitability, outsourcing and more.
Average Run Time: 10 minutes
Recent episodes:
How to Build a Construction Company That Can Grow Without You
Proven Tax-Reducing Opportunities for Your Construction Company
7 Mistakes When Writing a Construction Business Proposal
2. The Wealthy Contractor
Brian Kaskavalciyan interviews all kinds of home improvement pros on a monthly basis. He speaks on an array of topics, including everything from marketing and money to mindset and lifestyle.
Average Run Time: 40 minutes
Recent episodes:
5-Star Reviews: It's All About Communication
Is the Person Answering Your Phone Costing You Leads, Sales and Profits?
Simple, but Brilliant, Home Show Strategies
3. The Roofer Show Podcast
Dave Sullivan offers guidance for roofers and other pros on lead generation, sales training, productivity, legal issues, finances and more. Plus, he provides quick — and useful — tips between full-length episodes.
Average Run Time: 15 minutes to 1 hour
Recent episodes:
How to Get More Leads From Your Website with Molly Moore
Quick Tip: Watch Shark Tank to Grow Your Roofing Business
How to Calculate Your True Labor Burden and Why it Matters With Diane Gilson
4. The Carey Bros Pros Podcast
James and Morris Carey boast nearly 72 years of combined construction experience. Here, they discuss current topics and advise home service pros to help them grow and maintain their businesses.
Average Run Time: 45 minutes
Recent episodes:
Advice for Small Businesses With HomeAdvisor
Contractor Scams and How to Avoid Them
Handy Hints for Solar Lighting and a Tidy Workshop
5. Home Style Green
Matthew Cutler-Welsh tackles eco homes and sustainable design topics with interviewees from around the world. This inspirational podcast brings up green ideas ranging from simple insulation to solar power.
Average Run Time: 15 minutes to 45 minutes
Recent episodes:
Ecokit – A DIY, Energy-Efficient Home for Everyone
High-Quality Building Products, Made in China
From Rocket Science to Building Science
---
Do you listen to a podcast that has helped your business? We'd love to hear from you!
Send your recommendation to: ProContent@homeadvisor.com
---
Stay Up to Date on Trends
Get the latest marketing & business tips in your inbox.