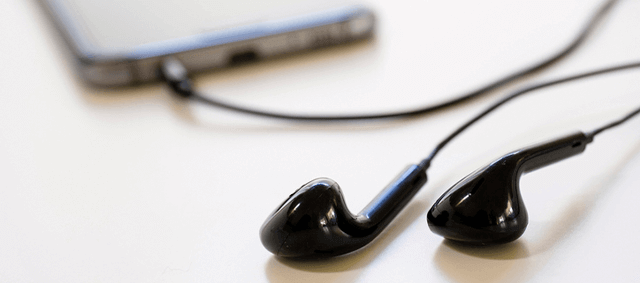 Looking for a little inspiration? Why not get it while you work? These five podcasts offer fresh business building and betterment ideas straight from industry experts. Listen in the truck, in the office or on the job site – safely! We've included a few links to recent episodes to help you get started!
1. Contractor Success M.A.P
Hosted by Randal DeHart, this podcast focuses on back-office support issues, answering contractor questions about cashflow, profitability, outsourcing and more.
Average Run Time: 10 minutes
Recent episodes:
Contractors Know What You're Good At And Generate More Leads
Five Ways To Increase Your Construction Business Profit
The Value of Unique QuickBooks Reports Specific For Contractors
2. The Wealthy Contractor
Brian Kaskavalciyan interviews all kinds of home improvement pros on a monthly basis. He speaks on an array of topics, including everything from marketing and money to mindset and lifestyle.
Average Run Time: 40 minutes
Recent episodes:
For Love of the Challenge
Becoming a Master Marketer
The 4 Freedoms You Must Protect as a Wealthy Contractor
3. The Roofer Show Podcast
Dave Sullivan offers guidance for roofers and other pros on lead generation, sales training, productivity, legal issues, finances and more. Plus, he provides quick — and useful — tips between full-length episodes.
Average Run Time: 15 minutes to 1 hour
Recent episodes:
How To Hire The Best Talent For Your Contracting Business With Danny Kerr
How To Calculate Your True Labor Burden And Why It Matters With Diane Gilson
How To Sell More Jobs In Less Time With Dave Sullivan
4. The Carey Bros Pros Podcast
James and Morris Carey boast nearly 72 years of combined construction experience. Here, they discuss current topics and advise home service pros to help them grow and maintain their businesses.
Average Run Time: 45 minutes
Recent episodes:
Raving About Renewals and Repairs
Business Beyond COVID-19
Award Winning Power
5. Home Style Green
Matthew Cutler-Welsh tackles eco homes and sustainable design topics with interviewees from around the world. This inspirational podcast brings up green ideas ranging from simple insulation to solar power.
Average Run Time: 15 minutes to 45 minutes
Recent episodes:
Good Wood
Why Are We So Far Behind?
Sustainable Architecture
---
Do you listen to a podcast that has helped your business? We'd love to hear from you!
Send your recommendation to: ProContent@homeadvisor.com
---
Stay Up to Date on Trends
Get the latest marketing & business tips in your inbox.