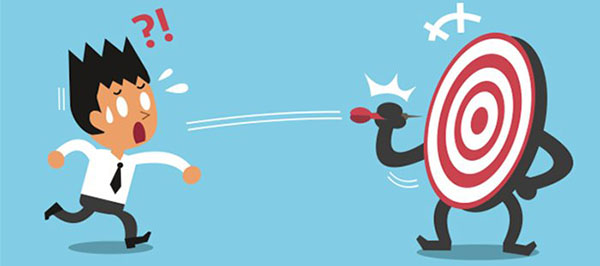 These days, it's easier than ever to promote and grow your business online. And it's important too; that's where homeowners are looking for you. But if you're like most home professionals, you're working with a tight schedule, a lean staff and a limited knowledge of digital marketing practices. And this can make it easy to slip up in ways that can hurt your reputation and your bottom line. Fortunately, slowing down and paying attention to a few small details can help you avoid some common mistakes and make the most of your online marketing efforts.
Mistake #1: Careless Communications
Have you ever received an email with a misspelled word in the subject line? Or tried to contact a business through a website only to find no contact information listed? Both are good examples of careless communication. And both can cost you customers. Sloppy spelling, poor grammar and the omission of important information give homeowners a reason to second-guess both your professionalism and your attention to detail. (Not to mention: Failing to include contact information makes it impossible to reach you!) The good news is that these mistakes are some of the easiest to avoid.
3 Tips to Avoid Careless Communications:
Take your time when crafting online communications.
Use SpellCheckPlus, Grammarly and other free tools to proofread your copy.
Have an associate, friend or family member review your marketing copy before you hit publish or send.
Mistake #2: Social Media Strain
It's tough to know where to draw the line with social media. With so many channels to choose from — Facebook, Twitter, Instagram, LinkedIn, Snapchat, and the list goes on — it can be tempting to give them all a try. But it can also be a big mistake. Effective social media marketing takes time and dedication. And spreading yourself too thin over too many social networks will keep you from focusing your efforts and making your marketing count.
Some pros, in an effort to increase efficiency, try to combine their professional and personal social accounts. This can backfire; first, because the amount of personal material you share on your profile may overshadow your business, and second, because your personal viewpoints may be off-putting to potential prospects. We recommend focusing on just one or two social media platforms to promote your business — and keeping them separate from your personal accounts.
3 Tips to Avoid Social Media Strain
Focus your efforts on just one or two social media platforms.
Keep separate professional and personal profiles.
Post only content that your prospects may find helpful, humorous or interesting to your professional accounts.
Mistake #3: The Vanishing Act
Think of online marketing as the garden that grows your business. Like any garden, it needs care and attention to thrive. All too often, businesses create websites, social media profiles and other promotional tools — usually with great enthusiasm — only to neglect their upkeep when things get busy or the shine wears off. This is one of the biggest online marketing mistakes you can make. Abandoning your online marketing efforts can send prospects the message that you're not on top of your game. Even worse, it can send the message that you've gone out of business altogether — driving your would-be customers to seek your competitors' help. Honoring a regular commitment to online marketing will keep your business fresh in the minds of your customers. And it will also keep you thinking about new ways to promote and grow your business.
3 Tips to Avoid The Vanishing Act
Set time aside each week to devote to online marketing.
Keep online profiles fresh — regularly upload project photos, expert articles and other content to inspire, educate and engage your customers.
Be sure to keep your contact information, hours of operation and other pertinent information up to date.
Stay Up to Date on Trends
Get the latest marketing & business tips in your inbox.