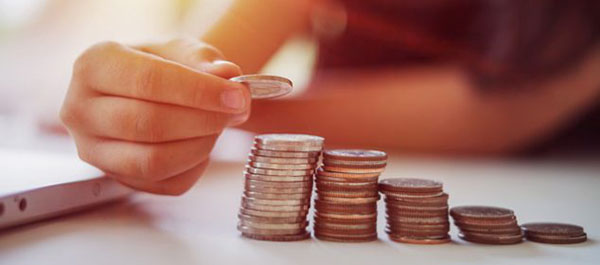 Streamlining your finances doesn't have to be a challenge. These general tips – and helpful insights into financial management software from the business efficiency experts at mHelpDesk – will help you keep your money organized – and ensure it stays that way.
1. Modernize Finance Methods
Modern payment tools allow you to calculate bids, send invoices and accept payments from a mobile or desktop application. Many online resources also sync with financial software like Quickbooks to help streamline your record keeping. Adopting these tools will improve the speed and accuracy of your communication with clients. And it will also eliminate the costly errors that stem from pen-and-paper bookkeeping.
2. Get an Advisor
Even if you can't afford a full-time financial guru, it's a good idea to keep an accountant or advisor on standby. A money expert can help you with tedious accounting or planning tasks and provide tips to streamline your financial processes in the future. Spending less time working with your finances will give you more freedom to focus on other important projects.
Note: Websites like mint.com are great financial resources if you're short on time.
3. Automate Reporting
Automating your financial reporting with software like mHelpDesk and Quickbooks will save you time, provide accurate records and offer insights into your business' performance. You can use these applications to collect information from several users, which makes it easier to track multiple projects at once. Automating your reporting can also provide better insight into your finances. A thorough understanding of your money can impact your business' long- and short-term goals.
4. Schedule a Monthly Review
Set aside time each month to check up on your finances. This may include reviewing bank statements, analyzing the progress of jobs or reviewing the status of invoices. Having time each month to go through your financials will help you stay on track and ensure nothing important is overlooked. Creating a checklist for your monthly review will maximize the effectiveness of your time.
5. Track Your Job Statuses
Losing track of a job's progress can affect your customer's experience and your reputation, which can ultimately impact your financials. Job tracking tools like mHelpDesk will help you monitor the progress of each job, from the initial bid to the final payment. This will ensure no client is left unattended – and that you get paid for your work.
"And when it's time to get paid, online tools can make it easier! mHelpDesk has partnered with WePay to enable Pros to collect payments from homeowners on the spot through its mobile app — and at a lower processing rate than other mobile pay platforms. This is especially important with more homeowners paying for work with cards."
Stay Up to Date on Trends
Get the latest marketing & business tips in your inbox.