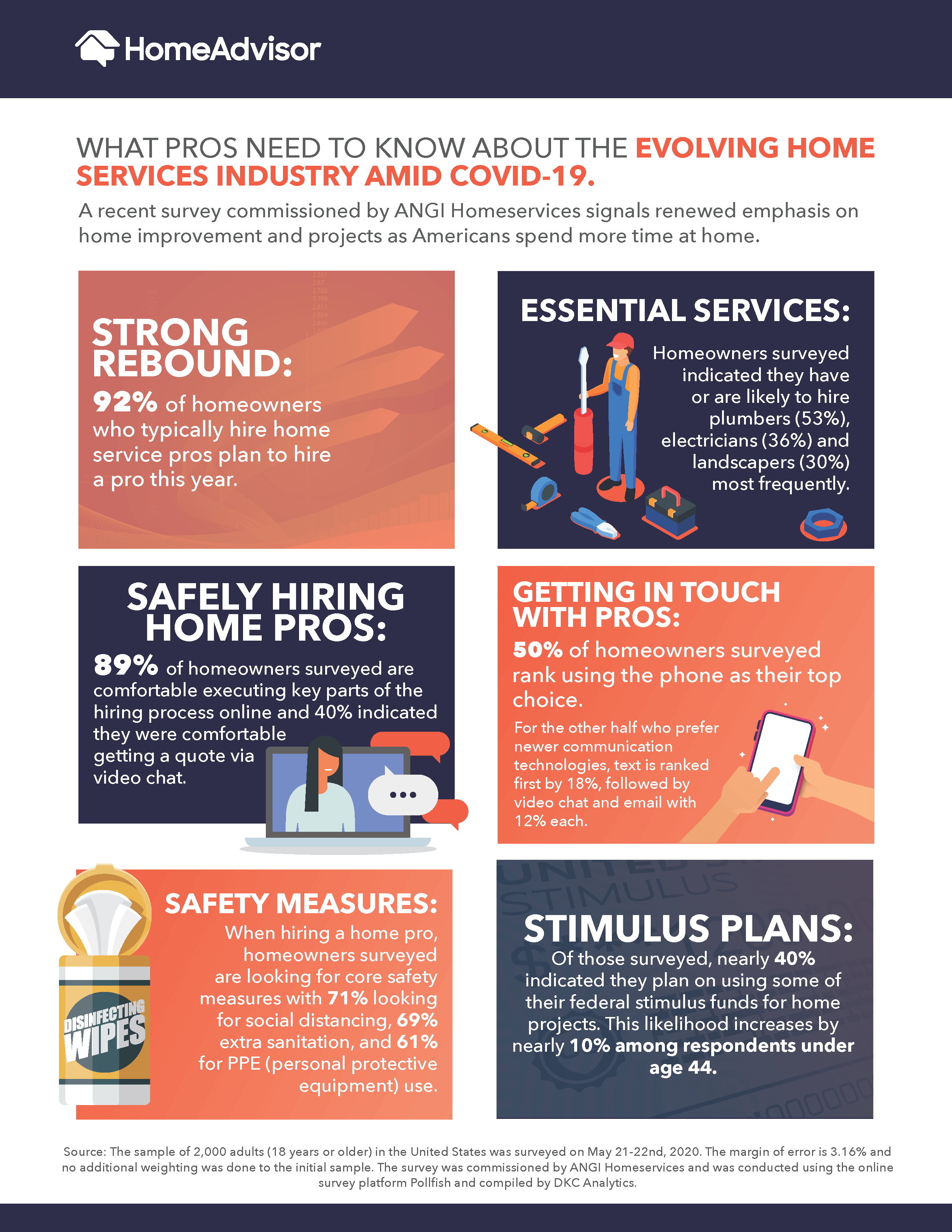 Here's what pros need to know about the evolving home services industry amid COVID-19, according to a recent survey commissioned by ANGI Homeservices.
92% of homeowners who typically hire home service pros plan to hire a pro this year
Homeowners surveyed indicated they have or are likely to hire plumbers (53%), electricians (36%) and landscapers (30%) most frequently.
89% of homeowners surveyed are comfortable executing key parts of the hiring process online and 40% indicated they were comfortable getting a quote via video chat
50% of homeowners surveyed rank using the phone as their top choice
When hiring a home pro, homeowners surveyed are looking for core safety measures with 71% looking for social distancing, 69% extra sanitation, and 61% for PPE (personal protective equipment) use.
Of those surveyed, nearly 40% indicated they plan on using some of their federal stimulus funds for home projects. The likelihood increases by nearly 10% among respondents under age 44.
Stay Up to Date on Trends
Get the latest marketing & business tips in your inbox.