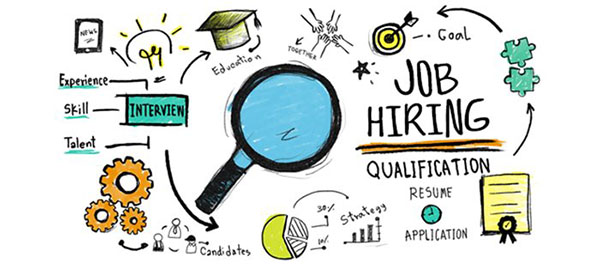 Depending on the job, a sub-par worker can cost thousands of dollars in damage — and drag your business through an ugly firing process as well. When you begin interviewing, ask yourself these three questions to ward off any costly hiring mistakes.
1. What makes a good interview?
During the interview, take note of how your applicant's skills (and personality) match with your job's requirements and responsibilities. An informative interview should focus on the technical and interpersonal skills necessary for the job. You don't want a timid foreman any more than you do an overly aggressive receptionist.
Interview questions can be tricky. Personal questions often fall into a legal grey area. Avoid general or open-ended questions that don't directly apply to the ability or technical knowledge of your candidate. As a rule, it's best to stick to business- or skill-related inquiries only.
2. What do you not want?
Most positions require a variety of talents and traits to complete the job. But, there are a few attributes best avoided in any candidate:
Questionable background: Check your candidate's background. Depending on the job, your candidate might be handling valuable tools or merchandise. A clean criminal history is ideal.
Tardiness: If an applicant is late to the interview, they'll be late to the job. Always look for on-time (or early) arrivals.
Sloppy appearance: If an applicant doesn't care about their appearance, they definitely won't care about your businesses'. Formal dress isn't necessary, but a neat appearance is important for potential company representatives.
Unprofessional behavior: Swearing, slang or inappropriate jokes are signs that the applicant doesn't take the interview seriously. Interviewees should be positive, upbeat and polite.
Before beginning your interviews, make a complete list of deal breaker traits. Knowing what you don't want is as important as knowing what you do want.
3. What makes good employees?
What makes a good employee depends on the job and the company. But most employers agree that a solid mix of dependability, technical skill and upbeat attitude are the prime ingredients in a good hire.
Before beginning your interviews, make a list of the attributes that your job opening and company require. Use your list to match the perfect employee to your opening.
Stay Up to Date on Trends
Get the latest marketing & business tips in your inbox.