Tips from a remodeler who learned these lessons the hard way.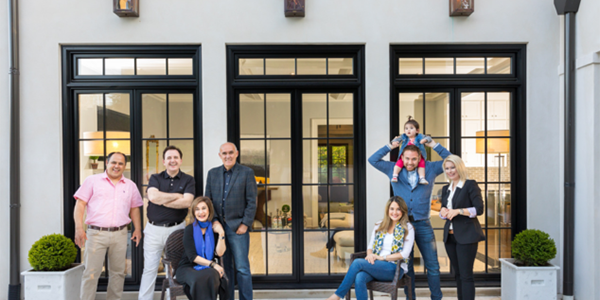 All photos are courtesy of FineCraft Contractors.
When you listen to the news today, there's a lot of talk about an impending recession or market crash. It's enough to make anyone concerned about the future. But it's especially daunting for business owners. And it's a feeling that George Papaheraklis, Founder of FineCraft Contractors in Gaithersburg, Md. and author of Blueprints for the Residential Contractor, knows all too well.
"Most everyone knows about the big market downturn in 2008," George says. "Unfortunately, I was completely unprepared. I didn't see it coming and we almost went under. There's a lot for other contractors to learn from my mistakes. There are procedures to put in place to safeguard your business from downturns."
Safeguard #1: A Strong Team
The way George sees it, a solid team is vital to surviving any hardship. "If you don't have that, then you don't have anything," he says. But how do you develop employee relationships that are strong enough to last through lean times?
"It's something that you do day-in and day-out," George says. "I treat my people like family. I take care of them. I listen to their problems. You have to make it a standard operating procedure in your company. I cannot stress that enough, because human beings are the ones that make organizations. It isn't the organization that makes the human beings."
Safeguard #2: An "Enterprise" Mindset
What does it mean to have an enterprise mindset? According to Niko Papaheraklis, George's son and the business manager and director of marketing for FineCraft, "It's when you have successful actions that have stood the test of time, you put it down on paper and you create a system that is delegable."
George had all of the knowledge and expertise but, in order to grow, he had to shift from a "me" mindset to a "we" mindset.
"My biggest mistake in my business was not putting these practices in place sooner," George says. "I was stuck on being the only one. It's great to feel irreplaceable for a little bit. But what you find out is that you're stuck. You don't grow."
And though it'll take time, money and energy to train up and delegate to your team, the growth will be worth it. "Push back the urge to do it yourself," George says. "Be patient. Invest in these people and, slowly, they'll get to the point where they can do it better than you."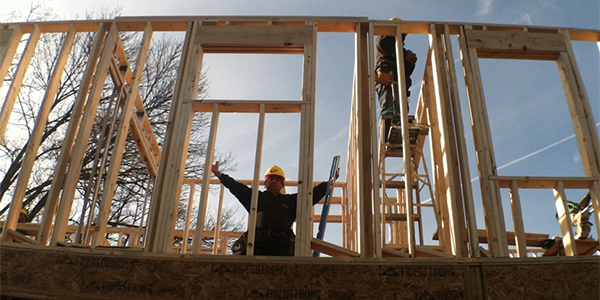 Safeguard #3: A Marketing Strategy
"Companies tend to cut their marketing efforts when times are lean, and we've done the opposite of that," Niko says. "Because they're lean, we need to be getting ourselves out there even more. Get on the phone cold calling. Do things that don't cost you anything. Get out there and pass out pamphlets. Make yourself known."
"I think the key element of our organization is the promotion and marketing branch," George says. "Without that, we would be very vulnerable to any ebb and flow in the economy. Because we use social media, we reach so many people and it has a dampening effect on any kind of adversity."
FineCraft's marketing strategy includes extra efforts like:
Documentation and photos of every project before, during and after
Testimonials from clients
Third-party surveys for feedback
Calling customers for feedback and referrals
"After the 2008 fiasco, my son Niko stepped in to lead marketing initiatives," George says. "We came out of the downturn stronger than ever. That wouldn't have happened if I hadn't been willing to let him step in and start spending dollars and time on marketing."
Safeguard #4: Crossed T's and Dotted I's
"In terms of the administrative and organizational side – the back end of insurance, work comp, general liability and accounting – I think that's the first thing that's vulnerable," Niko says. "Because you have the contractor who's busy multitasking, working on the job, estimating it, trying to get more jobs and doing his finances all at once. If you're not on top of all of that, then you're not getting projects in and your finances go to hell."
"In a slow economy, the people that are not organized, they're going to go first," George says. "They won't be able to sustain it."
If you're concerned that you won't have enough work in lean times, you can offer your services to larger, more established and organized contractors – and thus grow and fortify your network.
"For decades, George had contractors work solely and explicitly for FineCraft," Niko says. "But there's only so much that your team can do at one time. So, we established a system of vetting and qualifying contractors that would work for FineCraft. We'd have our core guys and we'd also have other contractors to give projects to. So, the homeowner wins, we win and the other company that gets a project wins too."
From these relationships, you can develop a network that will be mutually beneficial into the future. "We have wonderful word of mouth," George says. "We have a big group of architects, repeat clients and clients that refer us to other people. If you have that, I think you're really arming yourself for any storm that may be coming."
Parting Words of Wisdom
Above all, George believes that the most important survival tool is your own passion. "If you don't enjoy what you're doing, you're doing something wrong or you're in the wrong business," he says. "I thoroughly enjoy going out there and building. Don't stop enjoying what you're doing because that, in the long run, will keep you young and fresh in your business. If it's only about the money, you missed the boat as far as I'm concerned."
Interested in those construction sheets that make it easy to delegate? Looking for more advice on developing an enterprise mindset? Check out George Papaheraklis' book, Blueprints for the Residential Contractor.
Stay Up to Date on Trends
Get the latest marketing & business tips in your inbox.