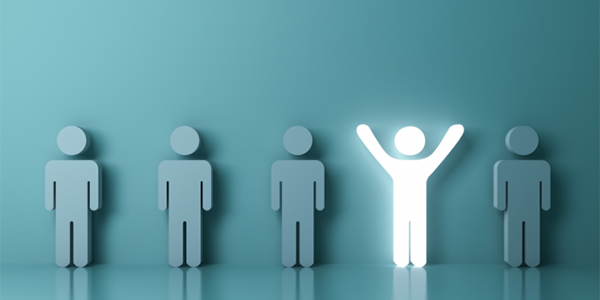 You do everything you can to make your customers happy. But despite your hard work, winning more jobs – and growing your business – can sometimes feel like an uphill battle. Here are five steps you can take to not only win more customers, but also build the reputation you need to raise your profile and push past the competition.
1. Communicate From Beginning to End
From the initial customer call, it's important to respond to your customers fast – and every step of the way. Not only are speedy response times key to winning new jobs, but they're also essential to building the trust needed to earn repeat business. Whether you're itemizing an estimate or addressing a mid-project concern, keeping the homeowner informed helps to eliminate unpleasant surprises. And it also keeps customers happy and increases the likelihood that they'll bolster your business with referrals and positive reviews.
"The biggest complaint consumers have about contractors is lack of communication," says marketing expert Tim Musch, director of business development at MarketSharp Software. "They do not like being left in the dark on anything. So, any way you can continue to communicate with people throughout the process – before they buy and after they buy – is going to have a huge impact on what they think of your company."
2. Focus on Customer Experience
Great customer service can set you apart. But it's more than simply delivering a quality product. A customer-first approach involves showing the homeowner that you value their business at every phase of the job. This can mean anything from cleaning the jobsite and completing no-charge extras to empowering your employees through weekly training sessions – ongoing education that can pay off in happier customers and more rewarding experiences.
"A lot of people think: 'to be better than my competition, I just need better products,'" says Musch. "To really set yourself apart from your competitors, you've got to give them a customer experience that they can't help but want to make remarks about."
3. Get More Reviews
Positive reviews provide a powerful way to promote your business. And the more you have, the more likely prospects are to call you over your competitors. Increase customer feedback by inserting review requests into every customer communication, service call and post-job follow up. And once they start to roll in, don't be afraid to feature that praise proudly on your website and social media pages.
"Positive online reviews are like currency to businesses," says Musch. "You've really got to get them working for you – and you've got to make sure they're being showcased. Make sure they're there – and get people to them – so they can see what's going on."
4. Build an All-Star Angi Leads (formerly HomeAdvisor Pro) Profile
An eye-catching Angi Leads (formerly HomeAdvisor Pro) profile is not only visible to millions of potential customers – it also gives homeowners a clear vision of what you do, what you're capable of and how you stand out from the pack. By featuring high-quality before-and-after photos and highlighting your credentials on your profile, you're offering customers a window into the quality of your work – as well as a compelling reason to choose your business over the competition. And keeping your contact information up-to-date makes it easy for prospects to connect with your company when the time is right.
5. Offer a Deal
Don't underestimate the power of the deal when it comes to standing out in a crowded local marketplace. Well-timed perks like free estimates and five-year warranties provide an extra incentive for homeowners to reach out to inquire about your business. Just keep in mind that while deals can get you in the door, it's the other things — complete communications, positive reviews and a customer-centric experience — that are really going to win you the jobs, referrals and repeat business of your customers.
Stay Up to Date on Trends
Get the latest marketing & business tips in your inbox.