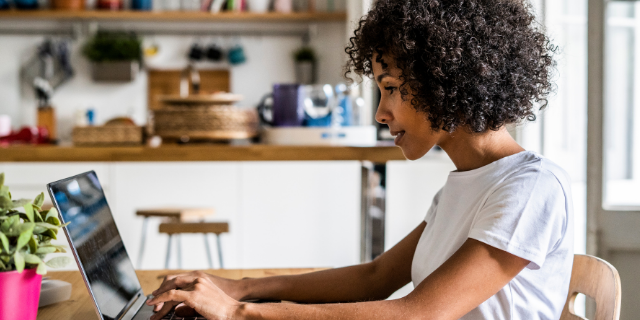 Developing a good reputation and winning consistent jobs are vital parts to growing your business, and there are more opportunities than ever to reach out to customers. Cut through the noise and turn interested leads into happy homeowners with this professional and customer-first approach.
1. Stay on top of your online profiles.
Regularly touching base with your customers online is a powerful way to set yourself apart from your competition. Though you may not have time to post daily updates, logging in consistently can spark inspiration and give confidence to existing and potential clients. Show the work you're most proud of with quality before-and-after pictures on your Angi Leads (formerly HomeAdvisor Pro) profile. On social media, build trust with a behind-the-scenes video from a job site. Most importantly, show homeowners you are reliable and available by responding to comments, messages and reviews in a timely and professional manner.
2. Address homeowner fears up front.
If a potential lead seems uncertain or hesitant, address fears early to establish trust and help move the job forward. Common concerns include cost, timeline and credibility. Be clear and open about the costs associated with the job, including potential pop-up expenses. Encourage the homeowner to read reviews of your work on your Angi Leads (formerly HomeAdvisor Pro)profile, as well as contact your references. Finally, answer any questions they have honestly, and stay on top of regular communication to show you take their concerns seriously. You can easily access text message and video calling features through the Angi Leads (formerly HomeAdvisor Pro) app.
3. Use a customer-first approach.
Make sure that your clients have a great experience from beginning to end. Excellent customer service isn't just about quality work or products. It's about showing the homeowner you value them and their business through every phase of a project, from the first phone call to the last day on the job. A glowing recommendation is worth the extra time it takes to clean up the site or add on a little extra something for no charge.
4. Offer deals or discounts.
Do you work in a crowded marketplace? Stand out with well-timed deals or discounts that give you the opportunity to interact with the customer directly. A free estimate or an extended warranty can provide the perfect incentive for a prospective client to touch base with you. Once the connection is made, use the opportunity to show the homeowner why you're the right pro for the project. Your online profile, customer-first approach and open communication can all work together to help you book your next job.
Stay Up to Date on Trends
Get the latest marketing & business tips in your inbox.