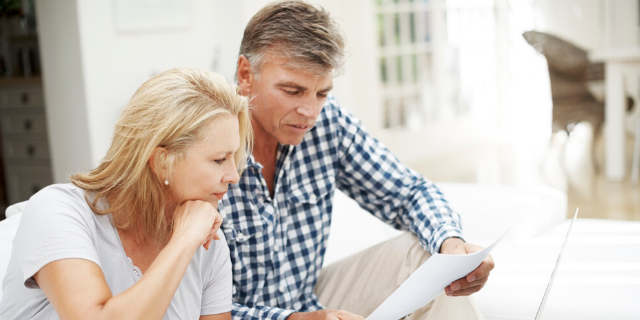 If you're a business owner, you're always looking for ways to help your company win jobs and stand out from the competition. But if your efforts seem to be falling short, there may be a reason your business is being left behind. From communication issues to customer service struggles, here are a few reasons that might explain why homeowners aren't choosing your business (plus, some tips to help set things right).
1. You don't communicate well.
When homeowners look for help for their home projects, they're not just looking for someone to get the job done — they're also looking for someone who will communicate with them every step of the way. Clients like to stay in the loop on what is happening with their project and why. So, if you're not responding to calls, texts or emails in a timely manner, it could be a red flag for potential customers.
Tip: Set up a rule for communicating with customers and stick with it. Whether you pledge to always respond within 24 hours, provide weekly updates or call once per day, this will help keep you accountable and keep your clients informed.
2. You're hard to find online.
More and more customers are checking out pros online before they hire. So, if your company lacks a decent online presence (or doesn't have one at all), homeowners may have a hard time finding you to check out your credentials. If potential clients aren't able to get information like your contact information and ratings and reviews, they may not feel comfortable hiring you.
Tip: Establish an online presence with an Angi Leads (formerly HomeAdvisor Pro) profile or create a website and social media pages for your company. Make sure to ask for reviews from past clients to showcase your work and set yourself apart from the competition.
3. You seem unprofessional.
Making a good first impression is vital to helping you win a job. If you miss an appointment time to give a quote, have an unprofessional voicemail message or seem unprepared, customers may be wary of trusting you with their business. And while appearances aren't everything, keeping yourself (and your truck) in good shape can go a long way toward helping you win a job.
Tip: Be sure to arrive on time for appointments and respond promptly to messages and calls. A quick reply and a collared shirt can make a big difference for homeowners.
4. You don't put the customer first.
Maintaining excellent customer service is an important part of working in the trades, so be sure to approach each job with a service mindset. Being disrespectful of a homeowner's space, not completing a project as requested or rushing a job can all create a negative experience for the client. If you're not seeking ways to satisfy the homeowner and keep them comfortable throughout the process, there's a good chance you won't be hired back (and you may miss out on a good review).
Tip: Keep your workspace clean and tucked away during jobs so it doesn't create a nuisance for the customer. And consider budgeting extra time for each project to make corrections as needed and ensure the homeowner is 100 percent satisfied.
5. You seem unprepared.
If you show up to a job missing tools, equipment or basic project information, your customers may not trust you to see it through the right way. Forgetting names, delaying projects and making multiple mistakes can make you seem unprepared for the job and will likely cause clients to look elsewhere for help.
Tip: Come to give a quote prepared with references, a general idea of the project and materials cost, and be ready to answer any questions that come your way. If you struggle with remembering details, consider starting a notebook or planner to help you keep track of each project and each customer's individual needs.
At the end of the day, if you're coming to each job site prepared, professional and armed with great customer service skills, then business is sure to follow. Just be patient, continue to hone your business skills and don't be afraid to reach out to Angi Leads (formerly HomeAdvisor Pro) if you need a little help tracking down new leads.
Stay Up to Date on Trends
Get the latest marketing & business tips in your inbox.