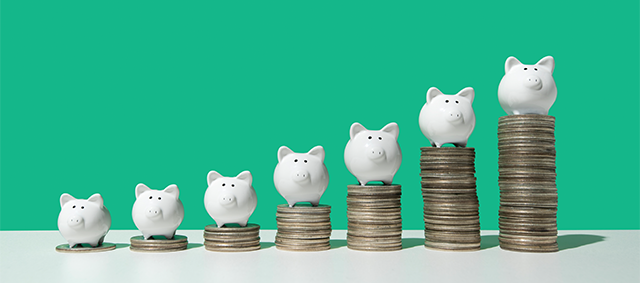 Need a hand bridging the cash flow gap? There are a few different ways you can finance your contracting business to cover upfront project costs and other working capital needs. These four options are the most popular among home service professionals.
1. Term Loans
A term loan lets you borrow a lump sum of capital upfront, which is repaid over time with interest. These loans have a set term, which typically ranges between one to five years, depending on your borrowing needs. Term loans are among the most flexible forms of financing, and they can be used to cover everything from day–to–day operating expenses to equipment purchases. When considering term loans, pay attention to any fees that lenders may tack on.
2. Business Line of Credit
A line of credit is a form of short–term financing that allows you to access capital as you need it. You can draw against a business line of credit as needed, only paying interest on what you use. Plus, most lines of credit are "revolving," meaning your available credit replenishes back to the original amount (once you've paid back what you borrowed). It's a flexible funding option, but be aware that if your interest rate is variable, the cost of borrowing can quickly skyrocket.
3. Business Credit Card
A business credit card is similar to a business line of credit in that it's a revolving line. A business credit card is convenient, and you may be able to earn miles, points or cash back on what you spend if you get a rewards card. However, credit card interest rates tend to be higher than a business loan, and if you aren't able to pay off your bill in full each month, you may find yourself trapped by high–interest credit card debt. Plus, there are also variable annual percentage rates, annual fees and late payment penalties to consider.
4. SBA Loan
The Small Business Administration only guarantees loans, it doesn't make them. But the SBA 7(a) loan program could be a good option if you need a larger amount of capital to cover equipment purchases. Qualified businesses can borrow up to $5 million with a 7(a) loan. While the SBA offers some of the lowest rates around, the process for approval (if you're even approved) often takes at least 60 to 90 days –which means if you need funds fast, this option probably won't be the solution to your cash flow woes.
Remember to take your time when comparing financing options. Look at how much you can borrow, the repayment terms available, whether collateral or a personal guarantee is needed, the APR and fees. This information can help you find the right financing solution as you plan your project calendar.
Stay Up to Date on Trends
Get the latest marketing & business tips in your inbox.