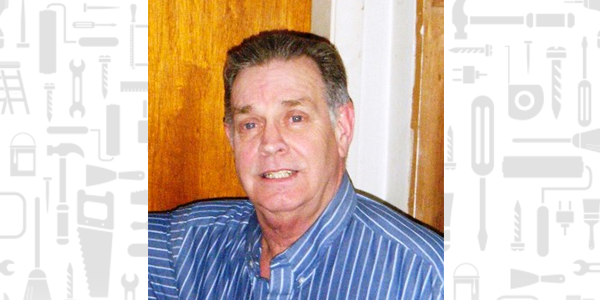 Bruce Platine, Owner of BP Plus Home Inspection in Hudson, Mass., knows what it's like to hit rock bottom. In almost an instant, back in 2001, he lost everything – including his home inspection business. But he maintained his license and worked diligently to make ends meet for himself and his family. Then, he got a call from HomeAdvisor.
He was skeptical about joining: Would this be similar to the hassle of working for a third party? But he took a chance and signed up on the spot. Now, his targeted approach to HomeAdvisor leads and his dedication to swift response times has paid off. He and his business are doing better than ever.
Q: What was the catalyst that put you out of business?
A: Before 9/11, I was doing 300 home inspections a year. After 9/11, I lost my business and was doing approximately five home inspections. I had to take my children out of school, relocate to another town and move in with a friend. In the meantime, to make some money, I had taken a job at McDonalds. I'd lost my car and McDonalds was close, so I was able to walk to it.
Q: How did you come to join HomeAdvisor?
A: I'd worked for McDonalds for probably a year. I'd kept my home inspection license intact and borrowed a friend's car to do a few home inspections every once in a while. And then, one afternoon, I got a phone call from HomeAdvisor. I really didn't like taking third-party inspections, but I was living in my friend's basement. So, we talked and he got me to sign up.
Within an hour, I had a home inspection. Within two hours, I had three home inspections. And I've been working with HomeAdvisor for five years now. Using that, I now do 330 home inspections a year. I bought a house and I drive new vehicles. I have an '86 Z28. I take vacations and I live well.
Q: Why did you join, in spite of your skepticism?
A: It wasn't my skepticism of HomeAdvisor. It was my skepticism of working for third parties. I've done third-party home inspections and they want you to work for less money, then they want you to go back and take more pictures, then they want to take 90 days to pay you. Those are the reasons why I wasn't really up on doing it. I had never heard of HomeAdvisor. They were kind of new for me.
Q: How has that decision worked out for you?
A: I have been prospering using HomeAdvisor for five years. You have to understand the system. You've got to set up a system and you've got to respond to people to make the system work. Which I have done. If you don't respond quickly, then you're not going to get the lead and then the cost of the lead will become too expensive because you won't make enough to make it worthwhile. For me, it was a system that I was able to make work for me.
Q: What should other pros know about using HomeAdvisor?
A: Everything is work. There's nothing magic. When you get the lead, if you're not going to stop what you're doing and go after that lead, then you shouldn't be paying for leads. It irritates my wife quite a bit, but I don't care. When I'm at dinner and I get a $400 lead, I've got to stop eating and go make a phone call. That's the way it works. You've got to go after the lead. They're not going to wait for you.
Q: How can they set themselves up for success from day one?
A: I think the first thing people do is they don't ask for enough leads. People start up and they want to spend $100 a week. That may not be enough. I set a target approach of one home inspection a week almost from the beginning. You have to decide what is fair and what works for you. And you can't expect to turn every lead into money.
If I get ten home inspections from HomeAdvisor, I'm making $4,000 a week, and I'm paying $400-$500. That works for me. It may not work for everybody. But I think anybody that can take home $3,500 a week is doing pretty good.
*Angi Leads is formerly HomeAdvisor Pro
Stay Up to Date on Trends
Get the latest marketing & business tips in your inbox.