Fall is just around the corner! Here's an insider view of the top 10 projects homeowners are requesting this year to maintain and spruce up their homes – plus, how you can stand out from the competition.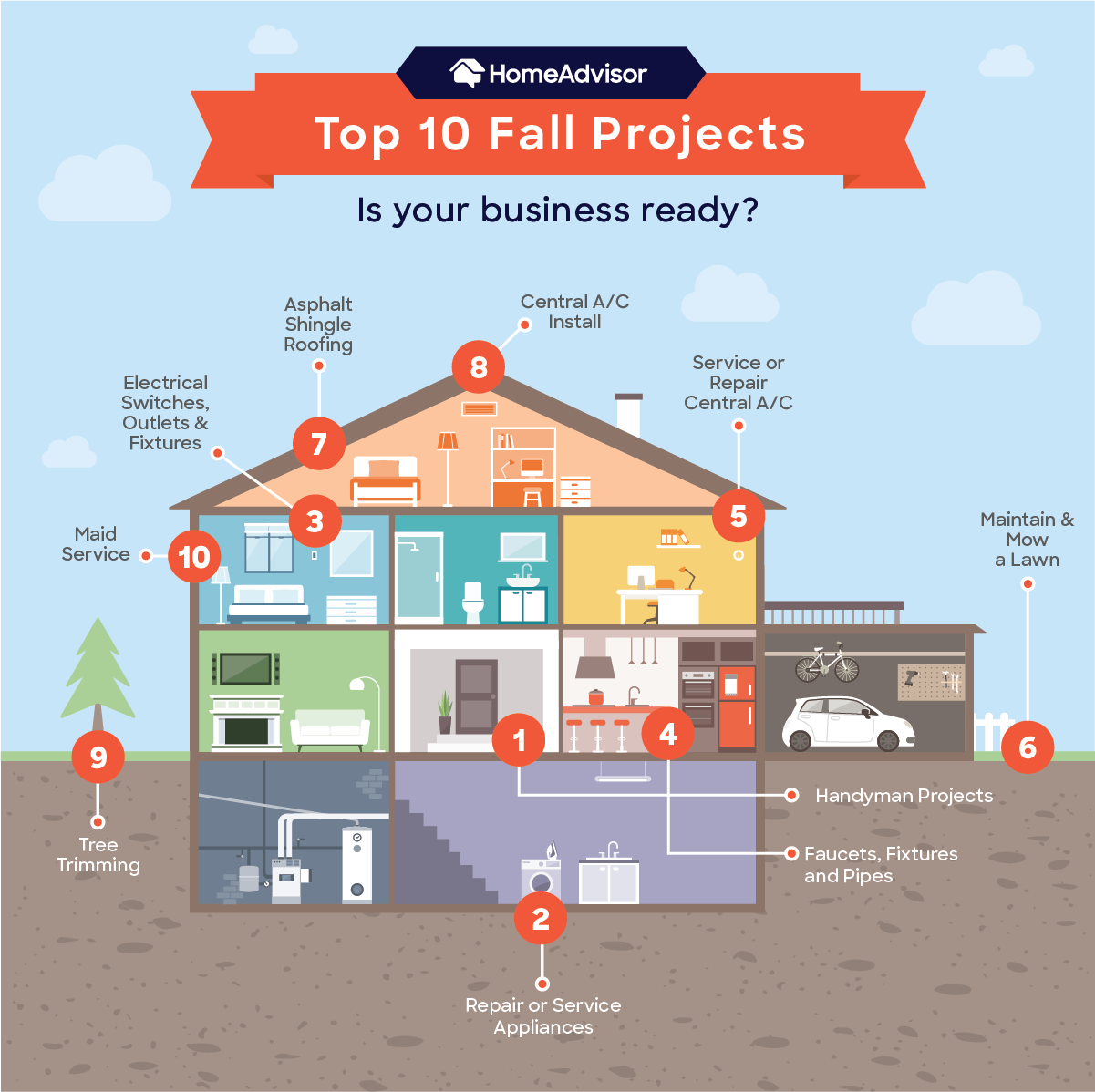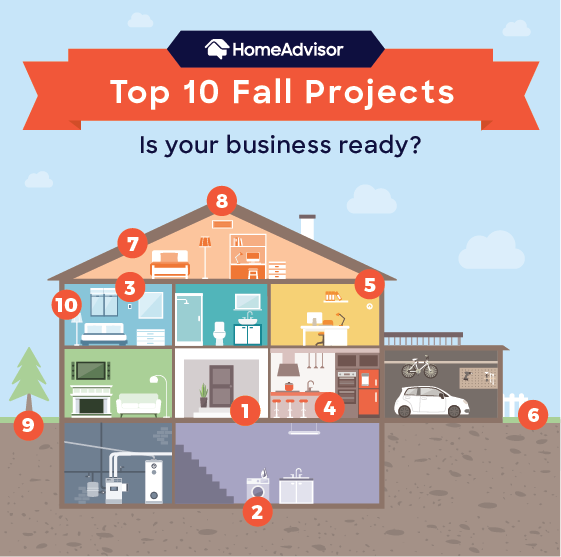 1. Handyman Projects
As summer winds down, homeowners are checking off to-do lists and tying up loose ends. Make sure your Angi Leads (formerly HomeAdvisor Pro) profile is current with the various areas of work you're licensed or able to do.
2. Repair or Service Appliances
More time at home means additional stress on vital appliances. As leads come in, stay organized to maximize your efficiency.
3. Electrical Switches, Outlets & Fixtures
This fall, homeowners are calling on licensed electricians and handymen to help keep the lights on. Post before-and-after videos or photos on your social media page to show off your expertise.
4. Faucets, Fixtures and Pipes
If you find yourself with large jobs or emergencies, save time on small or diagnostic jobs with Angi Leads' (formerly HomeAdvisor Pro) in-app video feature.
5. Service or Repair Central A/C
As homeowners schedule seasonal updates or replacements for their A/C units, be sure to let clients know about any end-of-summer deals you're offering.
6. Maintain and Mow a Lawn
Homeowners are more invested than ever in creating a pleasant outdoor space. Capitalize on seasonal maintenance by offering services like sprinkler winterization, aeration or dethatching.
7. Asphalt Shingle Roofing
Asphalt shingle installation remains an affordable roofing project for homeowners around the country. Consider using a new vantage point – like a drone – to help show customers first-hand what you can do for them.
8. Central A/C – Install
Find customers ready to move on from portable or window A/Cs with targeted marketing in your area – the data shows they're out there!
9. Tree Trimming
As the leaves begin to fall, homeowners are looking to clip or remove trees from their property – and there are many more who might not be aware of the various benefits this service provides. Share your knowledge and expertise with prospective clients, including the dangers of leaving dead or dying trees up through the winter.
10. Maid Service
Professional house cleaning is a top priority for homeowners this season. A great way to stand out is to evaluate your pricing and offerings.
Stay Up to Date on Trends
Get the latest marketing & business tips in your inbox.