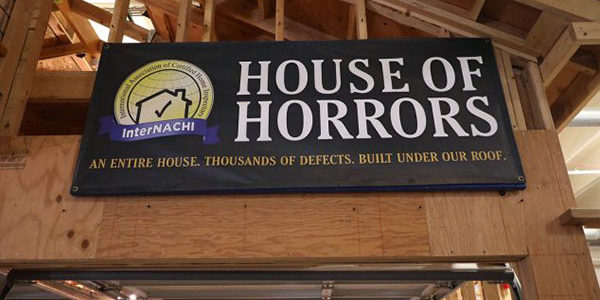 All photos by Jacob Micklin
There are many horrors you might encounter on the job site, including mold, toxic gas and safety problems. That's why contractors of all trades choose to get either trade-specific inspection training or a full-home inspection certification. The training helps them recognize defects, and the certification makes them stand out among competitors.
We took a tour of the Colorado Home Inspection House of Horrors with Nick Gromicko, founder of the International Association of Certified Home Inspectors (InterNACHI). Gromicko regularly sees contractors in his classes and testing themselves in the facility. While some are there to transition into a home inspection career, many are there to improve their efficiency in their own trade. Here are the five scariest reasons to follow their lead!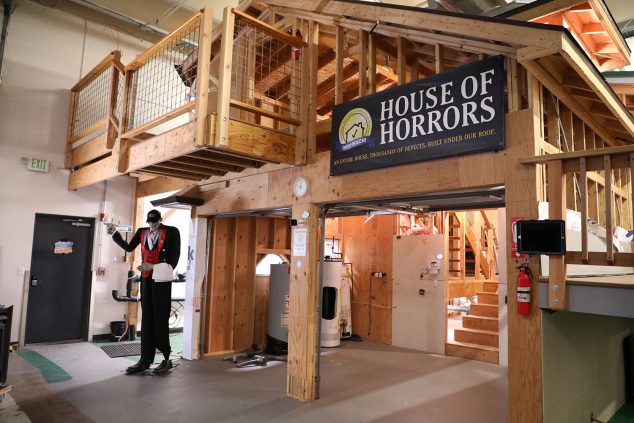 1. Your project could get derailed.
When you're moving along smoothly on a project, the last thing you need is a road block. Two major project stoppers are mold and lead. If you're trained and certified to identify and handle these nuisances, you can save time and keep the job on track.
For example, lead certification can help remodelers stay on schedule. It's against federal law to handle lead without proper training and certification, and you could end up at a full stop mid-project.
And plumbers often seek mold inspection training. Without it, Gromicko says the scenario might play out like this: "A plumber goes in and changes the plumbing under the crawl space because it's leaking . . . If it leaked sewage water into a crawlspace long enough for someone to notice, there's mold. Does he know how to test for it? Does he know what to do about it?"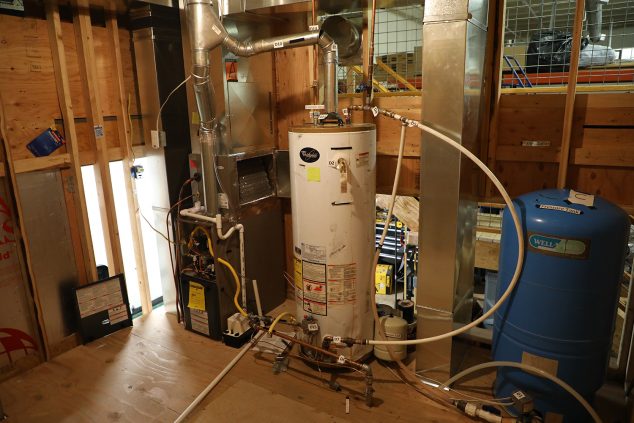 2. You could be causing big problems.
Even if you're following proper protocol in your trade, you could inadvertently cause issues in the home. One great example is in the waterproofing industry. The process of installing a waterproofing system can cause a radon problem.
"Because you've just opened up the whole floor, unsealed it, and run everything into a sump pump that doesn't have an air tight lid on it," Gromicko says. "So, you should test for radon. And you can build a radon system into a waterproofing system. They're almost the same system. But a waterproofer may not know about radon systems and doesn't remind the homeowner to test after opening their floor."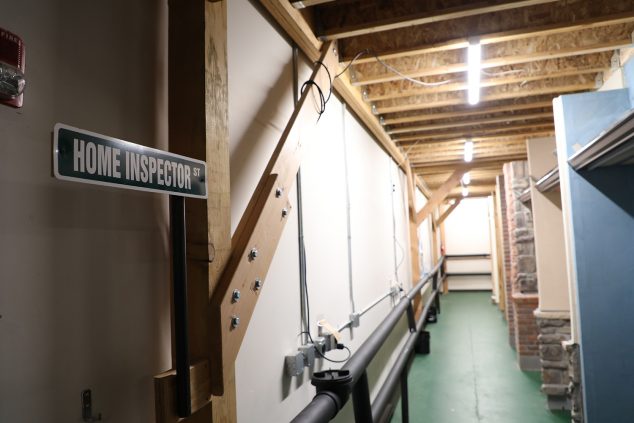 3. You might miss serious red flags.
Home inspection training can help you make accurate diagnoses and catch red flags that you would've missed otherwise. Even homeowners don't recognize defects in their homes, and you could save time if you know exactly what to look for.
"A particular contractor can't look at the house holistically," Gromicko says. "You take a mold problem. It has so many facets: leaks, condensation, ventilation issues. There's testing involved. The grading on the outside of the house might be causing the mold problem. The downspouts, the gutters, the waterproofing system. Who knows? You have to look at the house holistically. A home inspector has to look at a house like a doctor."
Without inspection training, you could misdiagnose a problem and waste time "correcting" the wrong thing, only to find that the original problem persists.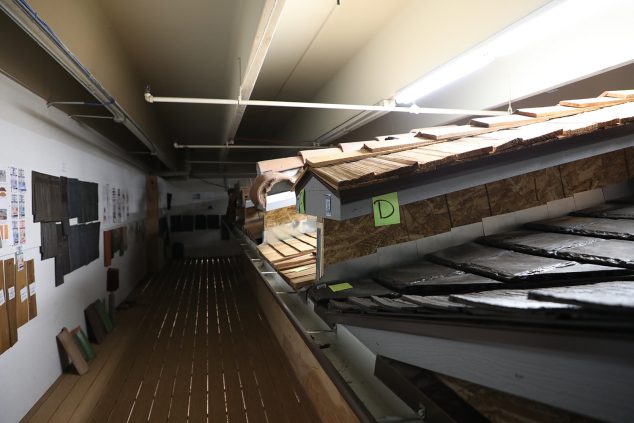 4. You could be losing money.
In the home improvement industry, poor safety training can cost you. Insurance claims and injuries cost a lot of time and money. If you were to certify one of your employees in employee health and safety, you could keep these unexpected costs from eating into your profits – and, at the same time, keep your employees out of danger.
"Some of our big roofers send their guys to our employee health and safety courses," Gromicko says. "They designate one guy: It's your job to make sure everyone is acting safely. And that reduces their insurance claims, complaints from the neighbors, injuries and workman's comp."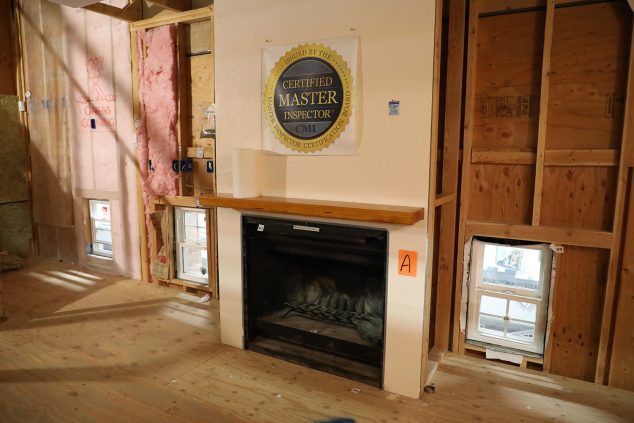 5. You're missing out on a killer credential.
A home inspection certification – or even a single certification in mold or lead inspection services – will set you apart from the competition. It's a signal to customers that they can be confident in your work and your team. You can promote it on your website and mention it in the bidding process, educating your customers on the value it adds. Plus, your training could come in handy if you want to make a career of home inspection later in life.
Stay Up to Date on Trends
Get the latest marketing & business tips in your inbox.