By Paul F. P. Pogue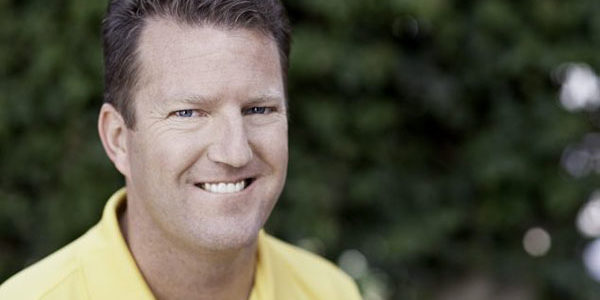 Wise use of HomeAdvisor resources keeps CertaPro busy year-round in Huntington Beach.
Pat Wade took over the Huntington Beach, Calif., franchise of CertaPro Painters after 20 years of working in another field that took him all around the country. He wanted to work closer to home, and since then since then he's found great success. His company is continuing its fourth consecutive year of 40 percent growth, and he says his customer service scores are the highest in their history.
Wade says the HomeAdvisor app gives his salespeople an advantage in quickly and conveniently reaching out to leads. We asked him to share a few of his tips on using HomeAdvisor to achieve business success.
Q: What's your general philosophy of service?
A: "I believe you have to make short-term sacrifices for long-term gains. While it can feel pretty painful in the moment to spend extra time or money on a customer to make them happy (even though you did nothing wrong), I've found more often than not it pays off with referrals and repeat business. I know if nothing else I sleep much better at night not dwelling on a difficult customer, because there's always going to be some, no matter how well you run your business. So you have to do what you can up front; be proactive, and make sure you have the right systems in place as you scale so that your people can execute the way you would. I have a genuine interest in having customers for life. If you are genuine about that, customers see it and feel it. If you fake it, they'll see right through it."
Q: How did you first hear about HomeAdvisor, and how did you come to be involved?
A:"It was introduced to me through my franchisor. It's always been a great source of leads for us. While it can be frustrating sometimes to receive a lead and never be able to get in touch with the customer, we look at it from a different perspective. We make every effort to contact every customer multiple times, but ultimately I look at the ROI of the expense. How much did I spend and how much revenue did I generate based on that? I have benchmarks I look for, and HomeAdvisor and Angi are consistently in line with what I expect. 
It's been a huge help, especially in the slower months when other avenues tend to be a bit slower. We're able to keep our guys busy year-round with the help of HomeAdvisor. That's huge in allowing us to hang on to our great painters for when we get really busy." 
Q: What tips would you give other companies about making the most of your HomeAdvisor experience and getting the best return on investment?
A:"I would recommend doing a deep dive into your HomeAdvisor leads by looking at what zip codes work well and which ones don't. What types of leads are good in some zip codes but not in others? For example, I look at interior and exterior projects by zip code and then look at the average job size, our success rate at winning those jobs in those zips, and the profiles I can switch on and off depending on our volume of lead from other sources. Because of this, even during our busiest times of the year we still have HomeAdvisor leads coming in, but they're from the zip codes that work best for us and for the types of jobs in those zip codes that work best for us." 
Stay Up to Date on Trends
Get the latest marketing & business tips in your inbox.