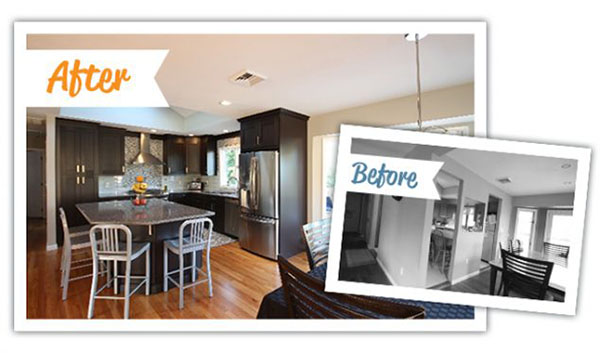 John and Nicole Parise loved their home's location and close-knit community of friends and neighbors. Unfortunately, they couldn't say the same for their kitchen. The closed floor plan of the space limited the other areas of their home and made keeping an eye on two children a daily struggle. As much as the Parises loved their location, it looked like moving to a new home was the only way to get the space they needed. Or was it?
Before they committed to a move, John and Nicole Parise decided to give their home one last shot and renovate their kitchen. They knew a live-in remodel with two children would be a struggle, but it wasn't impossible. They just needed the right help.
The perfect match for John and Nicole Parise's kitchen renovation came in the form of Alure Home Improvements, an award-winning home improvement company specializing in every aspect of home upgrades. "Our designers spent hours sitting down with the Parises, learning their likes, dislikes and needs. We really worked as a team to find the perfect materials for the project," said Sal Ferro, President and CEO of Alure Home Improvements.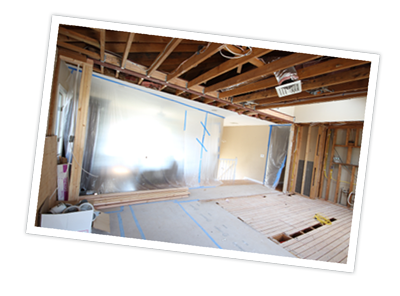 With the Parises living in the house during the remodel, our biggest challenge was reducing the construction burden," Christina Piekut, Alure Designer, said. "We were looking for the biggest impact with the least amount of aggravation for the Parises."
"We started by taping off the work area with plastic to keep the dust and dirt out of the other areas of the home. It was also very important that the work was continuous. We worked hard to keep open communication with the Parises and stick with our schedule. We were just thinking – how can we work around your life?" said Mike Kelly, Production Supervisor.
"They were like a well-oiled machine," Parise said. "They hit every mark and they treated me like family."
"With the open floor plan the Parises wanted, we had to knock out a few walls," Kelly said. "To keep everything structurally sound, we installed a 1,000-pound beam in place of a load-bearing wall. It took 10 guys to wrestle that thing into place!" laughed Kelly.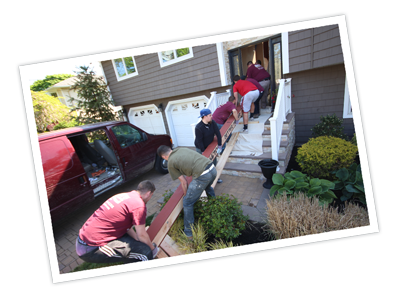 The challenges didn't end with the beam, either. "The original kitchen had an electric stove-top island." Piekut said. "It was a concern for the kids' safety and it took up way too much space. Mrs. Parise decided on a gas range for her new kitchen, so we had to figure out how to run gas lines into the kitchen.
We had a guy crawl under the house — it wasn't even really a crawlspace — to find a gas hook up. We eventually ended up sistering the gas line to the electric line. The Parises were really gracious about giving us access to their home."
Not every struggle turned out to be structural. As with any project, budgeting is always a concern. "We have two kids, so we were looking for cabinets that were strong and looked great, but didn't cost a fortune," Parise said. "We spoke with our designer and she was able to work around our budget and still give our kitchen an amazing look.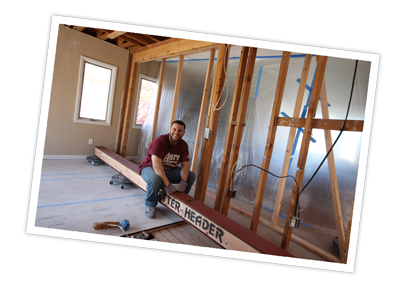 When it came to the design of their new kitchen, the Parises wanted a fresh, wide-open look. "Opening up our top floor got rid of that closed-off feeling we had before. It really brought everyone together," Parise said. "We also lucked out with our designer. She knew exactly the look we were after. I mean, my wife would start a sentence and she would finish it!"
The best part of the Parises' new kitchen came during the first family gathering in their new space. "This Thanksgiving was the first time everyone was together in the same room," Parise said. "Normally, half of the family would be in the kitchen and the other half in the living room." Parise continued, "Before this project, we were definitely going to move, but after we saw this kitchen, we knew we had to stay."
Stay Up to Date on Trends
Get the latest marketing & business tips in your inbox.