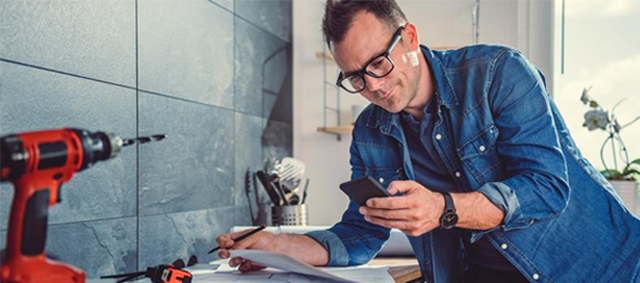 As a business owner, you're familiar with how expensive it is to purchase and maintain equipment, buy new materials and expand your service area. Whether you're looking to bid on a large project, hire a crew or market your services, there are financing options that can help you grow your business and bottom line.
1. Do I need financing?
Typically, contractors finance large expenses or fund immediate cash flow needs, said Enova Senior Vice President Jim Granat. Enova is the parent company of OnDeck, the nation's largest online small business lender.
Even if you're just looking to make payroll, financing can help. Knowing what kind of funding you need, and how much, helps you establish which financing options are best for you.
2. Where can I explore my options?
You likely have an existing relationship with a bank or credit union where your business accounts are held — but keep in mind that these establishments can only present options they can fund and service themselves, Granat said.
"Online lending has grown in popularity over the past decade, giving small business owners more options for funding than ever before," Granat said. "Before talking with your bank or credit union about funding, it would be wise to do your homework online to see what else is out there — especially if speed is important in your decision."
3. How do I know a loan or financing company is trustworthy?
Sites like the Better Business Bureau and Trustpilot can help you verify that the business is legitimate. You should also make sure the business is registered with your state's required agencies. If you aren't sure, you can contact the attorney general in your state to ask.
No matter where you decide to pursue financing, it's important to note that applying for too many loans or credit lines all at once can negatively impact your business credit score, Granat said. Make sure you understand exactly how your application will affect your company's credit before you apply.
4. How do I know which option is best for my company?
If you need cash up front to bid on a large project, you'll probably need a small business loan, said Granat.
"These loans give business owners larger amounts of money up front, with payments scheduled over an established 'term' to pay it back," Granat said. "The term can be as short as a few months, or as long as a few years."
You won't need a loan like this if you're looking to buy new equipment — there are specific loans that can help you make the purchases you need. In this case, the equipment itself serves as collateral.
5. How do I know if financing isn't the right option for me?
If you have existing debt that you're struggling to pay, it's important to create a plan to pay it off before you take on any new loans, Granat said.
Additionally, if you're looking to get a loan on a larger, longer contract project, you should consider whether financing is the right choice for you. For these types of loans, it's "especially important to make sure you'll get paid before the loan term expires," Granat said. "Like any sort of financing, you'll need to be sure you can afford it."
6. I'm still experiencing financial hardship from COVID-19. What financial resources are available to me?
If the pandemic has hurt your business, you have options, including the SBA Economic Injury Disaster Loan and the Paycheck Protection Program. You can also explore resources at the state and local level via the CARES Act.
Before you seek this type of assistance, it's important to consider what specific assistance you need, Granat said. "Government options usually have very specific use cases. For example, PPP loans are intended to help small business owners maintain payroll to keep U.S. workers employed. They are not expected to be used for business expansion or equipment purchases."
Also keep in mind as you're planning that government assistance can take longer to apply, get approved and ultimately get the working capital you need.
Stay Up to Date on Trends
Get the latest marketing & business tips in your inbox.