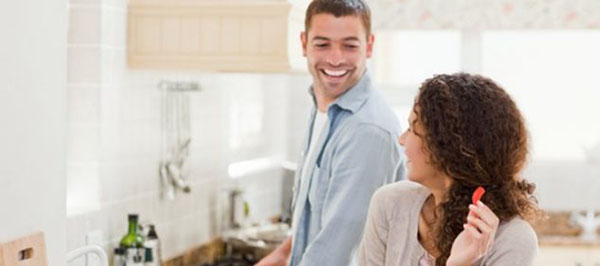 Millennials born between 1980 and 1995 represent 32 percent of homebuyers, according to the National Association of Realtors. And as they get older, they'll represent even more. This makes Millennials America's largest and most influential group of consumers. And if you want to win their business — and their loyalty — you'll have to understand and cater to their tech-centric habits. To put it simply, you'll have to join the Internet party or be sorely left behind. Here are four sure-fire ways to break through to America's mightiest consumers:
1. Meet them where they are.
To market to, and be hired by, Millennial homeowners, you must make it easy for them to find you online — whether they're using a computer, a smartphone or a mobile device. One of the easiest and most affordable ways to help homeowners find you is to join online marketplaces. Marketplaces like ours at HomeAdvisor.com will give you a healthy online presence; and they'll also help you deliver Millennial-friendly features such as pricing information, ratings and reviews, and an option to book on-demand appointments.
2. Inspire them.
Use the Internet to give Millennials inspiration for their home projects. Millennials are big on photos (think Instagram-worthy). Post them directly to your website, your marketplace profiles and your social media pages. Post before and after pictures along with project explanations — and use them to get prospective customers excited about what you can do.
3. Engage them.
Millennials seek knowledge to inform their decisions. Use articles, blog posts and videos to educate, enlighten and engage — both about your business and the business you're in. More than 60% of Millennials say they're more likely to become a loyal customer of a brand that engages with them on social networks, according to a study conducted by Elite Daily and MillennialBranding.com. (Facebook influences their spending habits most, followed by Instagram and Pinterest.)
4. Empower them.
This one is two-fold: empower Millennials to decide and empower them to act. Empower them to decide by making it easy for past customers to post ratings and reviews about your work. And make it easy for potential customers to find and read those reviews, so they can choose whether they want to hire you. More than 90% of Millennials report reading peer reviews before a purchase, according to an Adweek study. What's more is that 77% of them trust reviews posted directly to company websites — and 97% trust reviews posted through third-party marketplaces.
Empowering Millennials to act means making it as easy as possible for them to get in touch with you and schedule appointments. Millennials are all about instant gratification. Giving them instant booking and instant connection options — either on your own website or through marketplaces like HomeAdvisor.com — satisfies their thirst for speed, efficiency and convenience. Millennials want full control over how they engage with you; giving them options will increase your chances that they will.