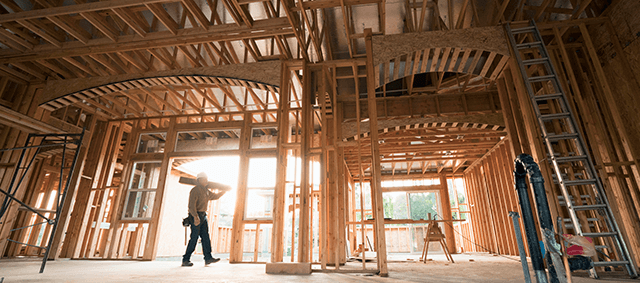 Howard Molen of HFM Builders knows a thing or two about perseverance. In business since 1980, he's experienced the ups and downs that come with running a small company, and he knows how to use HomeAdvisor to succeed – in the good times, and the bad.
"Before the recession of 2008, approximately 5 to 10 percent of my business was generated by HomeAdvisor," Molen says. As financial uncertainty increased, Molen says he knew he needed to jumpstart opportunities with HomeAdvisor to keep his staff working in the New York City area on projects like remodels, painting and flooring.
He immediately increased his lead volume, and the jobs started pouring in. This is a strategy Molen recommends to pros who want to see long-term success.
In hard times, increase lead volume.
During the financial crisis, HFM Builders saw 70 percent of its business coming through HomeAdvisor. When it ended, Molen says, he decreased lead volume and business as usual returned.
Molen says that the opportunities provided by HomeAdvisor during that time kept his company up and running. Molen says that the opportunities provided by HomeAdvisor during that time kept his company up and running.
"HomeAdvisor is a reliable source to open doors," Molen says. Now that financial apprehension has returned with COVID-19, Molen says he's increased his lead volume with HomeAdvisor again.
"HomeAdvisor saw HFM Builders through the 2008 recession," he says. "They will now provide opportunities through the current situation."
Establish expectations for leads, and give great customer service.
Molen first became a pro with HomeAdvisor in 2003, and he credits some of his company's success to the fact that he's never turned off his leads throughout the last 17 years. He equates the HomeAdvisor lead system with getting into the Baseball Hall of Fame. You might not hit every ball — or win every lead — but if you close just a handful, you're in great shape.
"You close 3 out of the 10–30 percent — that's hall of fame," Molen says. And even if he did win all 10 leads, Molen says, he couldn't do all 10 jobs.
When he does get a lead, Molen says, "I take every call myself. I return every call myself. I make every appointment myself." Being the main point of contact for each individual customer has helped Molen fine–tune his approach over the years. He plays up his strengths — like his optimistic and warm personality — to ensure customers return and recommend HFM Builders.
Invest in your employees over time.
To be successful over time, Molen emphasizes investing in your employees and creating a strong culture at work.
"The average employee doesn't leave me," Molen says, "because we're family. Nobody looks to outshine, out–do anybody. We're all on the same page. It's not Howard's way or the highway."
Molen says he still has one original employee from the earliest days of HFM Builders, and several more who have been with him for more than 20 to 25 years.
"My employees are as bright — if not brighter — than I am, and I tell them that. I work with a great group of guys."
*HomeAdvisor Pro is now Angi Leads
Stay Up to Date on Trends
Get the latest marketing & business tips in your inbox.