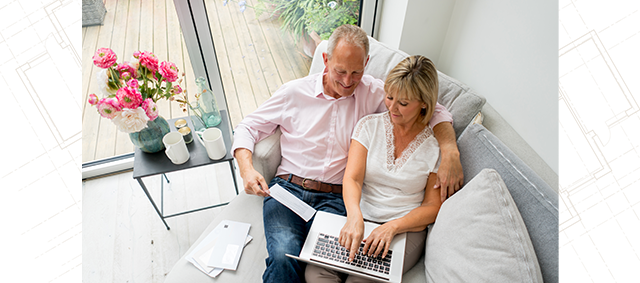 Hammering in the final nail may feel like the last step of a project, but your job shouldn't end there. After the truck is packed up and the labor is finished, it's important to keep up communication between you and your clients. Staying in touch can lead to repeat business, better reviews and more referrals. And it's worth the time and effort — according to a study by Invesp Consulting, retaining an existing customer is five times cheaper than acquiring a new one. Here are three ways to keep clients for the long term
1: Engage your customers.
Now that you have your client's contact information, use it to keep the relationship going! Send your past customers special insights and promotions through emails, text messages, social media and direct mail to keep them engaged with your company. This will keep you top of mind for future projects. Get in touch to introduce clients to a reward program, inform them of any new offerings, or send discounts on certain projects to encourage repeat business.
Pro Tip: While it's good to stay in touch, be careful not to overwhelm your contacts. A monthly newsletter is a simple (and manageable) way to get started.
2: Say thank you.
Tell your customers how much their business means to you by sending them a thoughtful thank you card in the mail. A little effort goes a long way, and this polite gesture will help your company stand out. You can also try sending your clients a few small, branded gifts like t-shirts or pens to express your gratitude. Or, invite them to an annual holiday party. Even if they don't attend the event, your business will stand out in a positive way.
3: Get feedback.
After the project is finished, be sure to check in on your work to make sure your customer is satisfied. A quick follow-up call gives you the chance to correct any mistakes and ensure that your client has a positive experience. It's also a good idea to give homeowners a chance to review your work online, by sending them a link to review you on your company website, Yelp page or Angi Leads (formerly HomeAdvisor Pro) profile – this way, prospective clients can check your credentials before calling to book a job.
Pro Tip: If you receive a negative review, don't panic. Consider it an invitation to a conversation on how to better please a customer. If you've made a mistake, own up to it and share how you plan to make it better – professionalism goes a long way! And when you receive a good review, don't forget to say thank you. This will encourage more happy customers to share their positive experiences.
Stay Up to Date on Trends
Get the latest marketing & business tips in your inbox.