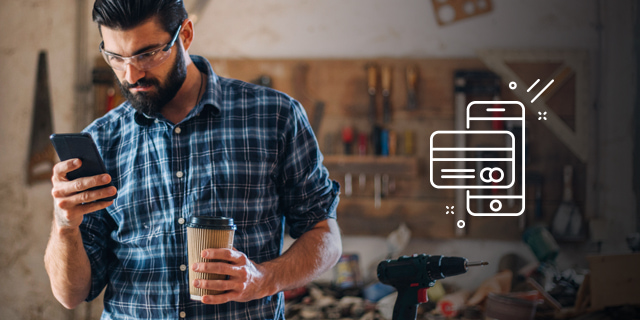 We are extremely excited to announce a new feature within our app that gives you the ability to order and have materials delivered to you. This service is aimed at increasing your efficiency on the jobsite by reducing the time that you spend making sure you have what you need. With the click of a button, you now have access to high quality, competitively priced materials, so that you are better equipped to do the jobs you love.
How it works:
1) Shop
When you click the "Shop" button in the Angi mobile app, you will be routed to an Angi-affiliate site. An account in your name will automatically be made, and once you click "Shop Now", you will be able to peruse the catalogue in search of materials you need.
2) Designate Delivery
You can select from a few different delivery options, opting for a "Flexible" delivery time range, or selecting a "Scheduled" time in the day. You will also be prompted to enter the jobsite address and any additional instructions. A fleet of on-demand specialty vehicles will bring your order to you.
3) Purchase
Checking out is easy: Simply select "Mobile App Flow" and your card on file will be charged for the corresponding amount.

Take a step towards increased efficiency and reduced headaches today by navigating to the homepage of your mobile app, where you can simply click the "Shop" button to get started. We hope you get the chance to utilize this service soon, and look forward to hearing about all the time that you are saving by not having to leave the job every time you need supplies.
Stay Up to Date on Trends
Get the latest marketing & business tips in your inbox.