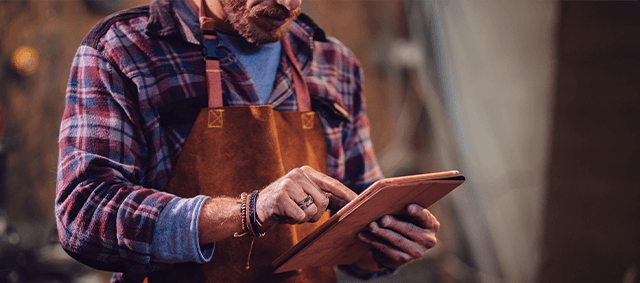 With apps, you can streamline your business processes and save time – which frees you up to focus on your clients, your team and your company growth. If you're still working with paper and a pencil most of the day, try some of these app alternatives and see how much more you can accomplish. You may find yourself with idle time for once!
Track in Real Time
Imagine how much time you'd save if you didn't have to sift through manual mileage logs or chase after employees' time sheets every week.
MileIQ is an app that automatically tracks mileage as you drive, with features for labeling trips and choosing specific times to track. When you need mileage reports for accounting, their desktop dashboard makes it easy.
This app lets you easily manage your staff's schedules and time cards. Your employees can clock in and out using their smartphones, and there is a GPS feature so you can manage their locations. Plus, ClockShark integrates with several accounting software programs, like QuickBooks, Xero and Sage.
This app also lets you manage employee schedules and time cards. Plus, it has a GPS feature that lets you can access employee locations. And it also integrates with accounting software like Quickbooks and Xero.
Manage Projects and To-Do Lists
When you can easily access everything you need to manage a project in one place, you and your team can be more efficient and productive.
On Trello, you can easily manage and share your projects. Your team members and others involved in the work can collaborate, refer to the project board, and add or grab the documents they need. This platform is extremely user-friendly and visual.
Fieldwire is a great app for managing projects among your entire team, enhancing efficiency and streamlining processes. It's a field management software with which you can access drawings of projects, digitize paperwork, create schedules and track job progress.
This app is another great tool for managing your to-do lists and collaborating on projects. You can share your lists and folders with team members, communicate through messaging, assign tasks, set due dates and reminders, and add important notes.
Track Finances
Accounting is tedious and time-consuming, and even businesses with dedicated accountants need software to manage their finances optimally.
Expensify is an accounting tool that lets you automatically scan in receipts, approve expenses, manage reports and reimburse employees. It even has features for expensing company travel and tracking mileage. Expensify also integrates with QuickBooks, Xero, Oracle and more.
QuickBooks is a well-known accounting software that can be extremely useful to home service professionals. You can monitor project costs, profits and payroll all on one platform. Plus, you can manage your bills, create invoices, take payments, track mileage, manage your inventory, pay your contractors and workers, and more.
Manage Leads and Customer Relationships
It's important to understand and follow the customer journey, and to use an orderly lead management program.
Nimble is a Customer Relationship Management (CRM) software and app that allows you to manage your contacts, send templated emails, analyze engagement and track where clients are in your sales pipeline.
Salesforce is another CRM platform that helps you to understand your customers, where they are in their journey, what they engage with and, most importantly, what they want. You can set up targeted, automated messages; keep track of your interactions with clients; and offer a more personalized experience.
Create and Distribute Content
Content is often treated as an afterthought, and many business owners in the industry wish they could do more with it. Use these apps to do more with less!
BombBomb allows you to send, schedule and automate custom videos via email, and it even shows you data for clicks and plays! You can give your clients and team a more personal interaction without having to meet face-to-face. For example, you can send your client a video from the job site, or you can create generic videos to send clients at different points in their customer journey.
MailChimp is a marketing tool that simplifies the process and helps you reach customers at the perfect time. You can create email campaigns, make profiles for clients, set up automatic sends for different points in the customer journey, and manage your marketing channels – all from the app. MailChimp will also analyze how your channels are performing and suggest ways to optimize them.
Hootsuite is an app and platform that lets you manage all of your social media platforms in one place. Depending on the package you choose, you'll be able to schedule and automate your posts, measure their performance, and get custom analytics and reports.
---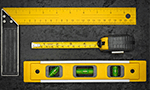 And in case you lose an important tool…
The iHandy Carpenter app includes five tools that home service pros use on a regular basis: a steel ruler, surface level, bubble level bar, plumb bob and steel protractor.
One-time purchase.
---
Stay Up to Date on Trends
Get the latest marketing & business tips in your inbox.